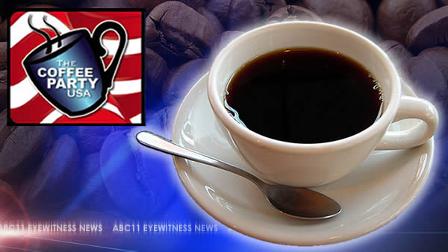 The Coffee Party, an organization started by an Obama supporter & claiming not to have an ideology, is built on misrepresentation of the Tea Party movement and dependent on the good will and ignorance of it's members. Describing its goals with words like "popular governance," "needs of the majority," and "Democracy," the Coffee Party is the tool of the progressive movement to promote socialist "solutions."
It's no surprise that every left leaning media outlet has jumped on the Coffee cart to try to make it into a bandwagon.  Any Google search will show a list of sources including BBC, NPR, NY Daily News, CBS, & ABC. You will have to hit the next button a few times before you reach a news source you can trust.
If you have been taken in by this seemingly well intentioned group ask yourself what's so wrong with being able to state an ideology of the protection of Liberty, and the U.S. Constitution? If you discovery your coffee has left you flat, join the movement that does have direction. Join the Tea Party movement!